The countdown to normalcy is in motion as daily inoculations begin to exceed 2mm daily while the spring months are just weeks away. Savings rates are high among consumers and another round of stimulus checks are on the way which means this money will be spent once Governors across the country re-open the economy.
After a volatile few years in stocks (see the chart in 2021!), we have a trend channel developing as you can see in the chart below. This type of channel means volatility drops and the markets generally grind higher with dips as a buying opportunity. Several individual stocks have been showing a similar pattern which I have been buying for client accounts. This week also ended on a positive as the S&P 500 and NASDAQ closed at all-time highs.
Interest rates are also on the rise despite a benign inflation reading this week as 30Yr Treasury yields closed above 2% for the first time since last February. Interest rates rise in anticipation of a recovering economy where there is a higher demand to borrow and the Fed comes off the zero boundary. I expect that we should settle into a range in the coming weeks of 1.94% to 2.12% and if we break above the high end of that range, 30Yrs will likely re-test 2.41%. It will be interesting to see how this all plays out as the Fed has made a point that they will not raise rates in 2021.
February is typically a choppy month for stocks and we have seen that over the last two weeks. The good news is that we are almost through earnings and 79% of companies in the S&P 500 have reported numbers that beat estimates and EPS growth for these companies is running at +7% compared to last year. This means that corporate America has survived the pandemic and it is time to rebuild and move on…..10………9……..8…….
Chart of the Week!
Economic & Central Banking Snippets
Britain's economy grew 1% last quarter and is still 7.8% smaller than its pre-pandemic Q4 2019 level, according to government estimates. Over the year 2020 as a whole, GDP declined by 9.9%, marking the largest annual fall in over 300 years since the Great Frost in 1709. The Bank of England estimates the economy shrank 13.4% back then.
The labor market is offering signs the economy is starting to mend from a steep winter slowdown. Worker filings for unemployment benefits decreased to 793,000 last week, well below an early January peak that exceeded 900,000. (WSJ)
U.S. home prices are rising at an accelerating pace as the strongest housing boom in more than a decade is boosting home values from major metro areas to small cities and vacation spots. The median sales price for existing homes in each of more than 180 metro areas tracked by the National Association of Realtors rose in the fourth quarter from a year earlier. That is the second consecutive quarter that every metro area tracked by NAR posted an annual price increase, marking the first time this milestone has been achieved in back-to-back quarters. (WSJ)
Macro Snippets
Bank of New York Mellon will allow its asset-management clients to hold, transfer and issue digital assets like Bitcoin later this year. This announcement from America's oldest bank and Mastercard's recent promise that it will allow crypto transactions pushed Bitcoin's price to a new all-time-high and closer to the $50,000 mark yesterday. Also, Tesla said Monday that it bought $1.5 billion in bitcoin as the company expects to start accepting bitcoin as payment for its products soon.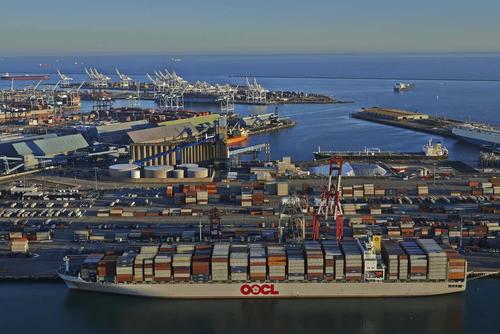 The Port of Long Beach began 2021 the same way it ended 2020 – by setting records. The port reported last week it just had its best January on record, moving 764,006 twenty-foot equivalent units (TEUs), a 21.9% jump from the same month last year. It was the first time the nation's second-busiest seaport handled more than 700,000 TEUs in the month of January, surpassing the previous record set in January 2018 by a whopping 106,176 TEUs.
U.S. adults celebrating Valentine's Day this year will spend an average of $165 on gifts and celebrations, $32 less from a record $196.31 in 2020, according to the National Retail Federation.
Automakers are suffering from a lack of semiconductors that power all the electronics in their current models. Ford had to shut down a plant due to a lack of microchips, and GM warned of the impact on future production. The average vehicle uses anywhere from 50-150 microchips, and as we head into a fully electric future, that number will only rise. (Investopedia)
Propane prices have climbed more than 70% since late November, thanks to an explosion in patio heating and an uptick in exports to Asia. Now, an arctic gust expected to deliver some of the coldest temperatures in decades to the Great Plains and upper Midwest could push prices for the rural heating fuel even higher. (WSJ)
That is all for now and thank you for being a subscriber!
Regards,
President – Kisco Capital